Siam Engineering Our Works
We are a professional Company for Home repair & Renovation Works with an Experience over 15 years in Singapore, Residential, Commercial & Industrial Building Maintenance services. Electrical, Plumbing Air-con, Painting.And Handyman Services.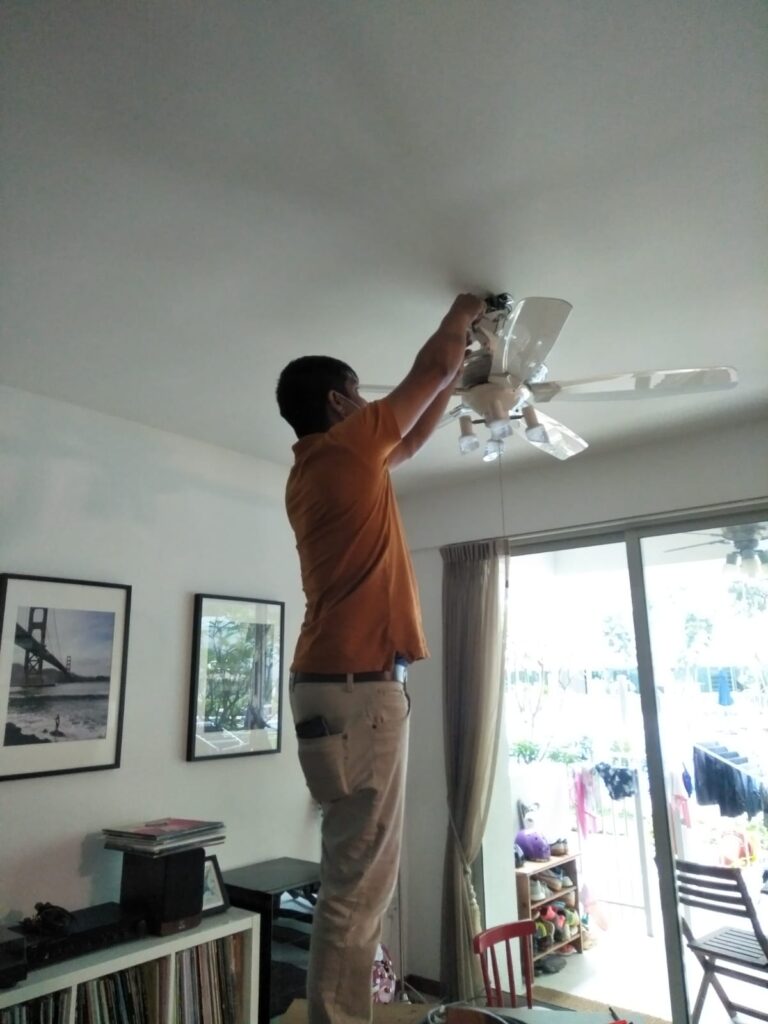 Handyman services are renowned for their versatility and expertise in handling a wide array of repair, maintenance, and improvement tasks. Their works encompass both residential and commercial settings, providing valuable assistance to homeowners, property managers, and businesses alike.
In the residential domain, handyman services offer a one-stop solution for addressing various household issues. From fixing leaky faucets, repairing electrical fixtures, and replacing damaged tiles to assembling furniture and installing shelves, handyman professionals tackle an extensive range of tasks. They possess the skills and knowledge to efficiently handle plumbing, electrical, carpentry, and general repair work, allowing homeowners to save time and effort in managing their properties.
For commercial spaces, handyman services play a crucial role in ensuring the smooth functioning of facilities. Whether it's a small office or a large corporate building, these professionals handle maintenance tasks with precision and professionalism. From handling office equipment repairs and maintaining HVAC systems to fixing doors and windows, their expertise contributes to the overall productivity and functionality of the workplace.
The scope of handyman services extends beyond basic repairs. Many companies offer specialized services, such as painting and decorating, to enhance the aesthetic appeal of properties. Whether it's refreshing the interior walls with a new coat of paint or conducting intricate decorative work, handyman professionals can revitalize spaces and create a pleasant atmosphere.
Handyman services are also sought after for their ability to provide preventive maintenance. Regular inspections and routine checks are performed to identify potential issues before they escalate into major problems. This proactive approach helps in preventing costly repairs and ensures the longevity of building components and systems.
Moreover, handyman professionals are equipped to handle emergency situations promptly. In cases of sudden plumbing leaks, electrical malfunctions, or other urgent repairs, they respond swiftly to mitigate any potential damage and restore functionality.
One of the significant advantages of engaging handyman services is the convenience of having a single point of contact for multiple tasks. Instead of hiring different specialists for each job, homeowners and businesses can rely on a reliable handyman company to address a diverse range of needs.
Choosing a reputable handyman service is vital to ensure the quality and reliability of their work. Reading customer reviews and testimonials can help gauge the professionalism and efficiency of a particular service provider. Additionally, verifying licenses, certifications, and insurance coverage offers peace of mind and safeguards against any potential liabilities.
In conclusion, handyman services are a valuable asset in the realm of property management and maintenance. Their broad range of skills, promptness in addressing issues, and ability to handle various tasks make them an indispensable resource for homeowners and businesses seeking efficient solutions to their repair and maintenance needs. By entrusting their works to reputable handyman professionals, property owners can enjoy a well-maintained and functional space, enhancing comfort and productivity for occupants.