Electrician Service In Singapore
Emergency Electrician Singapore
We need electrical emergencies! Our 24/7 emergency electrician services in Singapore will rescue you. Ready to fix sparks, shocks, and outages around the clock. Get the power back on with a trusted team.
licensed Electrician Singapore for Foreigners
Siam Engineering Pte Ltd. is a licensed electrician in Singapore to ensure the safety and reliability of your electrical work. We have completed comprehensive training, certifications, and practical experience in electrical work. We know everyone has access to professional electrical services. Call us a licensed electrician in Singapore because we offer free consultations or assessments before providing a quote for the required work.
If you live in an HDB flat in Singapore, hire us for electrical installations and repairs to ensure compliance with HDB standards and maintain the safety and integrity of your home. Our licensed electricians in Singapore base the charge on the job's complexity. When hiring a licensed electrician, you can trust us due to our expertise in handling various electrical tasks safely and efficiently.
24-Hour Emergency Electrician Singapore
Are you seeking a 24-hour electrician in Singapore to solve your electricity problems? It doesn't matter! Where have you faced electricity issues in your home or business? We have electricians on call, ready to assist you whenever needed.
They have received extensive training and can effectively and efficiently resolve electrical problems. We're proud of the best 24-hour electrician near me in Singapore. Call us, and our 24-hour electrician in Singapore at Siam Engineering Pte Ltd will help you with your electricity problems anytim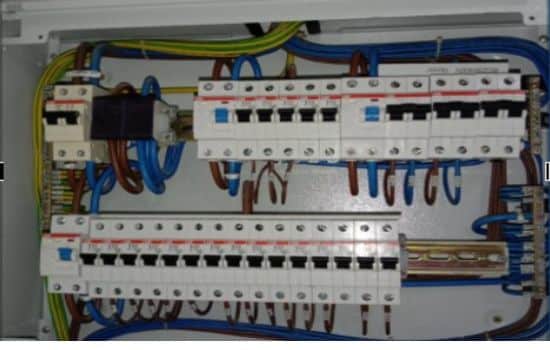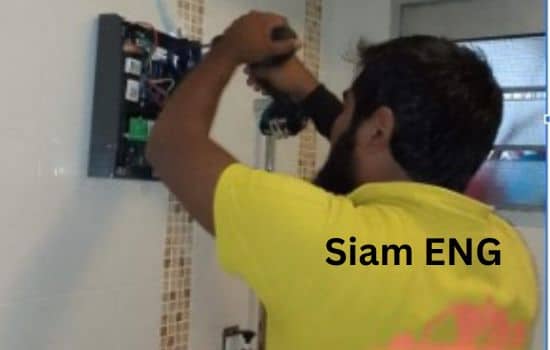 Electrical Contractor Singapore
Are you searching for a trusted electrical contractor Singapore? Our team at Siam Engineering Pte Ltd. provides electrical services. As a Singaporean electrical contractor with a good reputation, our top priorities are ensuring safety, maintaining high-quality standards, and ensuring customer satisfaction.
Our qualified electricians have worked on various electrical jobs, from simple home wiring and installs to complicated business electrical systems. We understand the importance of reliable and efficient electrical solutions.
When you choose us as your electrical contractor in Singapore, you can expect competitive pricing, transparent communication, and a focus on meeting your requirements. We use the latest industry practices and technology to ensure that your electrical systems are functional and energy-efficient.
Trust us as your electrical contractor in Singapore for reliable, safe, and cost-effective solutions. Contact us today, and let's power up your projects together!
Certified Electrician Singapore
Need electrical assistance in Singapore? We have trained, knowledgeable electricians who can handle all your electrical requirements.
You want excellence without breaking the bank. We've got your back, too. Our reasonable costs enable you to obtain high-quality electrical service without breaking the bank. Siam Engineering Pte Ltd. is a reliable electrical solution.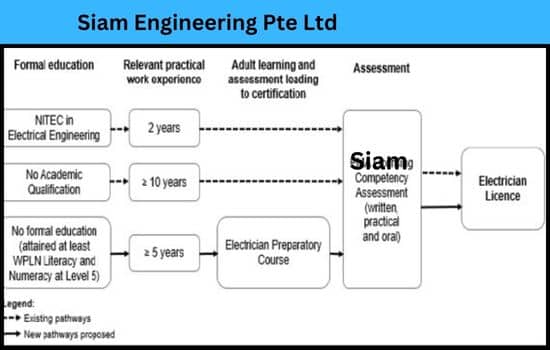 Siam Engineering Cheap Electrician Services Singapore
We offer low-cost electrical services in Singapore at Siam Engineering Pte Ltd. The following are some of the expert electrician services that our company offers:
Electrical Installations: Our trained staff installs all the electrical components, from lights to wiring, efficiently and safely.
Electrical Repairs: We offer fast, low-cost electrical repair services to get your power back up and running after an emergency.
Panel Upgrades: We can help if you want to update your electrical panels to improve capacity and security.
Safety checks: We do thorough safety checks to give you peace of mind and find any possible dangers.
Emergency Services: Our 24/7 emergency services handle electrical issues quickly and efficiently.
Energy-efficient Solutions: Our energy-efficient solutions, including smart home systems and LED illumination, will help you save money on energy expenditures.
Power Trip: Our experts can solve and fix power trips so that you always have power.
House Rewiring: Our house rewiring services can help you improve the safety and usefulness of your home's wiring.
If you're looking for safe, inexpensive electrical work in Singapore, look no further than Siam Engineering Pte Ltd. Your happiness is our top concern!
Why choose our electrical work for Singapore?
Hiring Siam Engineering Pte Ltd. for electrical work in Singapore is a good idea.
Our electricians have 15+ years of experience serving both residential and commercial estates. 

We provide a full range of electrical services, including installation of lights, switches, sockets, electrical wiring, power trip/failure restoration, and more.

We specialize in identifying the root causes of electrical issues and providing long-lasting solutions.

We also supply the necessary lights, power sockets, and bulbs for the service to make it easier for you. At our company, we provide every service with utmost attention to detail.

Our team of skilled electricians offers prompt assistance, reaching your location within 30 minutes of receiving your call. 

Our services come with clear explanations, and we offer budget-friendly options. 

We excel in rewiring and trunking installation, ensuring minimal wall damage. 

Our charges are affordable and competitive.
Our Process of electrical works
Understanding Your Needs: We begin by speaking with you and want to know what you require.
Detailed Planning: We start our work by thoroughly assessing your needs. 
Clear Communication: We keep you up to date. We will provide you with an outline of our approach and methods so there are no surprises.
Quality Workmanship: The knowledgeable staff uses excellent resources and techniques for guaranteed success.
Regular Updates: We'll keep you informed as we work. You're always informed because we value constant, transparent communication.
Last Walkthrough: After we're through, we'll take you through the finished product. We value your total satisfaction with the work we've done.
Your Approval: You must declare your satisfaction before the work is complete.
Emergency Electrician Singapore Price List
If you have any problems for fix in this budget, contact us for more discussion. We will try to give you a discount.
| | |
| --- | --- |
| Services List | Price |
| Basic Electrical Inspection | $80 |
| Light Fixture Installation | $40-$80 |
| Power Socket Installation | $30-$80 |
| Circuit Breaker Replacement | $100 – $200 |
| Electrical Wiring/Re-wiring | $120-$150 (varies by project size) |
| Emergency Electrical Services | $80-$100 |
| Electrical Panel Upgrades | $200+ |
| Smart Home Installation | $120+ |
| Ceiling Fan Installation | $70-$80 Per fan |
| Outdoor Lighting Installation | $80 |
Our Electrical Services Customer Review
The siam Eng Pvt ltd. is very good for electrical service. They are very professional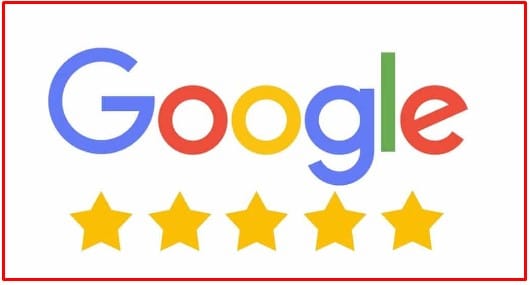 I am very happy for their handyman service.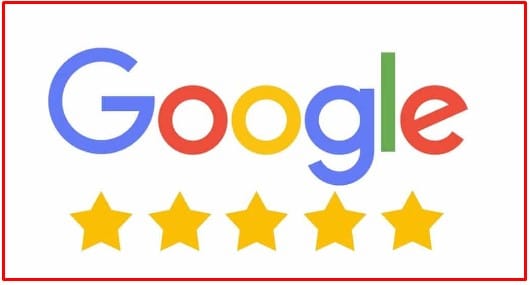 Siam are very professional for Electrical service. They have a big team for handyman service.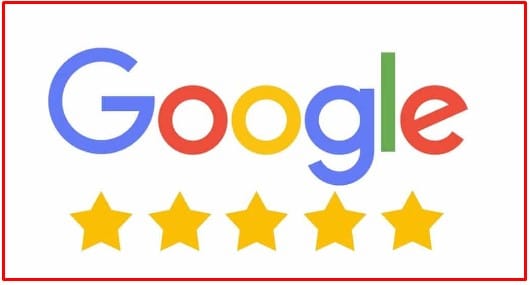 Booking now for emergency electrician services
Do not wait for a small electricity problem to become a big headache! Our Emergency Electrician Singapore Services operate 24/7 and can address any electrical issue, whether big or small. We provide fast, reliable, and high-quality service to ensure your safety and enjoyment. Our experts handle all your electrical needs swiftly and safely. Please contact us anytime for assistance—we'll provide the finest service.
Why Siam Engineering is Your Best Choice
Siam Engineering provides emergency electrician services in Singapore. We solve electrical issues quickly and efficiently due to their knowledge. We are your responsive and trusted friend in emergencies. Furthermore, we also value safety, which is vital in electrical work. If you have an unexpected electrical issue, Siam Engineering is your best choice for a safe, fast, and skilled solution.