Electrical Services Provider Singapore
Are you looking for electrical services in Singapore?  Just Contact us
My Company Siam Engineering pte ltd Illuminating Singapore with Premier Electrical Services
In the vibrant cityscape of Singapore, where modernity meets tradition, the demand for reliable and cutting-edge electrical services has never been higher. This article sheds light on "Siam-eng," a prominent player in the realm of electrical services in Singapore, its commitment to excellence, and the comprehensive solutions it offers to meet diverse electrical needs.
A Brief Overview of Siam-eng
Wide Array of Electrical Services
The Siam-eng Difference
Our Expert Team
Quality Assurance and Safety Measures
Client-Centric Approach
Affordable Solutions for All
Innovations in Electrical Services
Sustainability Initiatives
Transforming Spaces with Lighting Design
Residential Electrical Services
Commercial Electrical Services
Industrial Electrical Solutions
24/7 Emergency Assistance
Conclusion
Frequently Asked Questions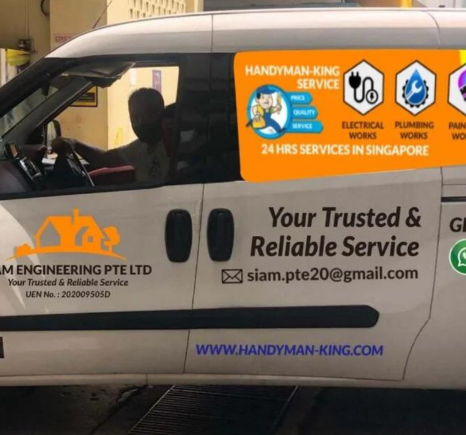 A Brief Overview of Siam-eng
At the heart of Singapore's electrical services sector stands Siam-eng, a company driven by a passion for delivering top-tier solutions that illuminate homes, businesses, and industries. With a legacy spanning years, Siam-eng has grown into a household name synonymous with reliability, efficiency, and innovation.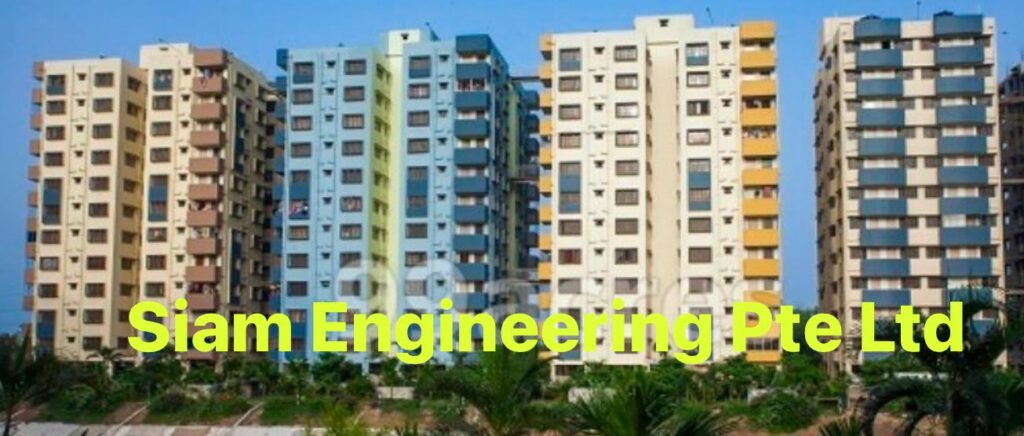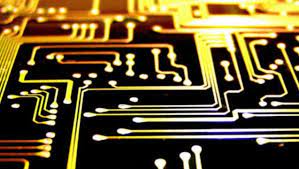 Wide Array of Electrical Services
Siam-eng takes pride in its diverse range of electrical services that cater to various segments of the Singaporean community. From residential installations to complex industrial solutions, the company's offerings are comprehensive and designed to exceed expectations.
The Siam Engineering pte ltd. Difference
What sets Siam Engineering pte ltd.
apart is its unwavering commitment to quality and excellence. Every project undertaken is a testament to their dedication to providing the best-in-class electrical services while adhering to stringent safety protocols and industry standards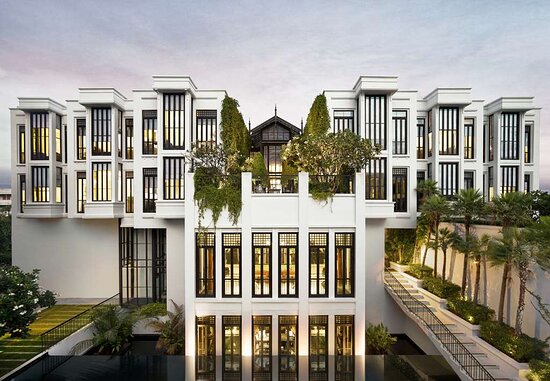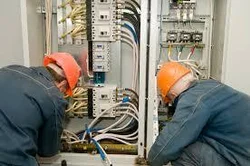 Behind every successful project is a team of experts who possess not only the technical know-how but also a deep understanding of the ever-evolving electrical landscape. Siam-eng's team comprises skilled professionals who are passionate about transforming ideas into reality
Quality Assurance and Safety Measures
Safety is paramount in the electrical industry, and Siam-eng goes the extra mile to ensure that every project is executed with the highest safety standards. Rigorous quality checks and adherence to safety regulations are integral parts of their service delivery.
Client-Centric Approach
Siam-eng believes in building lasting relationships with its clients. Their client-centric approach involves active listening, understanding specific requirements, and tailoring solutions that align perfectly with the client's vision.
Affordable Solutions for All
Premier electrical services need not come with a hefty price tag. Siam-eng prides itself on offering cost-effective solutions without compromising on quality, making their services accessible to a wide range of clients.
Innovations in Electrical Services
Staying at the forefront of technological advancements is key to Siam-eng's success. The company consistently embraces innovative techniques and state-of-the-art equipment to deliver services that are efficient, sustainable, and future-ready.
Sustainability Initiatives
Siam-eng recognizes its responsibility towards the environment and incorporates sustainability into its operations. From energy-efficient solutions to minimizing the ecological footprint, the company is dedicated to creating a greener future.
Transforming Spaces with Lighting Design
Lighting is an art that can transform spaces dramatically. Siam-eng offers bespoke lighting design solutions that not only enhance aesthetics but also create functional and mood-enhancing environments.
Residential Electrical Services
From installing lighting fixtures to setting up smart home systems, Siam-eng's residential electrical services aim to make homes safer, smarter, and more comfortable for families across Singapore.
Commercial Electrical Services
In the fast-paced world of business, reliable electrical systems are imperative. Siam-eng's commercial services encompass installation, maintenance, and troubleshooting, ensuring uninterrupted operations for businesses.
Industrial Electrical Solutions
Industries have unique electrical demands, and Siam-eng is well-equipped to meet them. From heavy machinery to complex wiring, their industrial solutions are designed to keep factories and production lines running seamlessly.
24/7 Emergency Assistance
Electrical emergencies can strike at any moment. Siam-eng's round-the-clock emergency assistance ensures that help is just a call away, providing peace of mind to clients in critical situations.
Why Choose Siam Engineering Pte Ltd?
At Siam Engineering, we stand out as a premier choice for all your engineering needs. Here are a few compelling reasons why you should consider partnering with us:
Expertise and Experience: With years of experience in the engineering industry, our team brings a wealth of knowledge and skills to every project. We have successfully delivered a diverse range of projects, showcasing our ability to tackle complex challenges and provide innovative solutions.

Commitment to Quality: We take immense pride in the quality of our work. Our commitment to excellence is evident in every aspect of our projects, from meticulous planning to flawless execution. We adhere to the highest industry standards to ensure that our clients receive top-notch results.

Tailored Solutions: We understand that every project is unique. Our approach involves closely collaborating with our clients to understand their specific requirements and objectives. This allows us to design and implement solutions that are customized to meet their individual needs.

Cutting-Edge Technology: In a rapidly evolving technological landscape, we stay at the forefront by incorporating the latest tools and techniques into our projects. This not only enhances efficiency but also enables us to deliver outcomes that are both innovative and sustainable.

Dedicated Team: Our team is our greatest asset. Comprising skilled professionals who are passionate about their work, we foster a collaborative environment that encourages creativity and teamwork. When you choose us, you're choosing a team that is dedicated to turning your vision into reality.

Timely Delivery: We understand the importance of delivering projects on time. Our streamlined processes and project management expertise enable us to adhere to timelines without compromising on quality. Your project will be completed efficiently and within the agreed-upon timeframe.

Client Satisfaction: Our growing list of satisfied clients speaks to the quality of our services. We prioritize open communication and transparent project updates, ensuring that our clients are informed and involved every step of the way.

Diverse Portfolio: From large-scale industrial projects to intricate commercial ventures, our portfolio highlights our versatility and ability to take on projects of various sizes and complexities.
In choosing Siam Engineering Pte Ltd, you're choosing a partner dedicated to excellence, innovation, and client satisfaction. Contact us today to discuss how we can contribute to the success of your next project.
---
Feel free to modify this text to match the specific strengths and attributes of your company, Siam Engineering Pte Ltd.
Frequently Asked Questions
I was in need of urgent electrical repairs at my home, and I'm so glad I chose Siam Engineering pte ltd. Their service was absolutely top-notch from start to finish. The team arrived on time and immediately assessed the issue. They displayed a high level of expertise and professionalism throughout the process.
What impressed me the most was their dedication to ensuring safety. They explained the problem to me in a clear and understandable manner, outlining the necessary steps to resolve it. I felt confident in their abilities and appreciated how they prioritized the safety of my family and home.
The work was completed efficiently and with great attention to detail. The team cleaned up after themselves, leaving no mess behind. The quality of their work speaks for itself, and I haven't encountered any issues since. Their pricing was fair and transparent, with no hidden costs or surprises.