Searching For Painting Service in Singapore? We're Professional Painting Service provide all kinds of service, we will work closely with you to achieve the standard
Transform Your Home with Expert Painters
Are you looking to revitalize your living space? Our top-notch painting service is just what you need. Our team of skilled painters is dedicated to bringing a fresh and vibrant touch to your home or office. With a keen eye for detail and a passion for perfection, we guarantee results that exceed your expectations.
Siam Engineering pte. Ltd. provide Best Painting Service prides itself on providing reliable painting services at the cheapest rates in Singapore. We serve all areas of Singapore. Our contractors at Siam Engineering painting contractors have a superb eye to settle on and advise colors which will match the atmosphere and interior décor of your home with a fast professional turnaround with the most cost effective prices in Singapore. Painting & Home Renovation Works
Siam Engineering is among the well-established Painting Service companies in Singapore that provide solutions for all of your needs. Our team of licensed worker work fast and efficiently and are willing to serve you anytime and anywhere, be it at central locations or peripheral areas.
We know that professional paint job may be a top priority, which is why we ensure our contractors are experienced, have an attention to detail and do the work right the primary time. We combine this exceptional service with affordable prices, so you don't need to spend a fortune on a great-looking home. Painting & Home Renovation Works
We are providing reliable and fast best painting service, with 100% guaranteed satisfaction. The highly skilled and experienced technicians are available at your convenience to supply utmost quality and efficient Best Painting Service . We combine this exceptional service with affordable prices, so you don't need to spend a fortune on a great-looking home
Our Painting Services:
Special promotions and packages.
DIY paint tips.
Wide range of paint products.
Excellent painting techniques.
Free quotes.
HDB and condo painting services.
Professional contractors.
Overall residential painting services.
Free consultation services.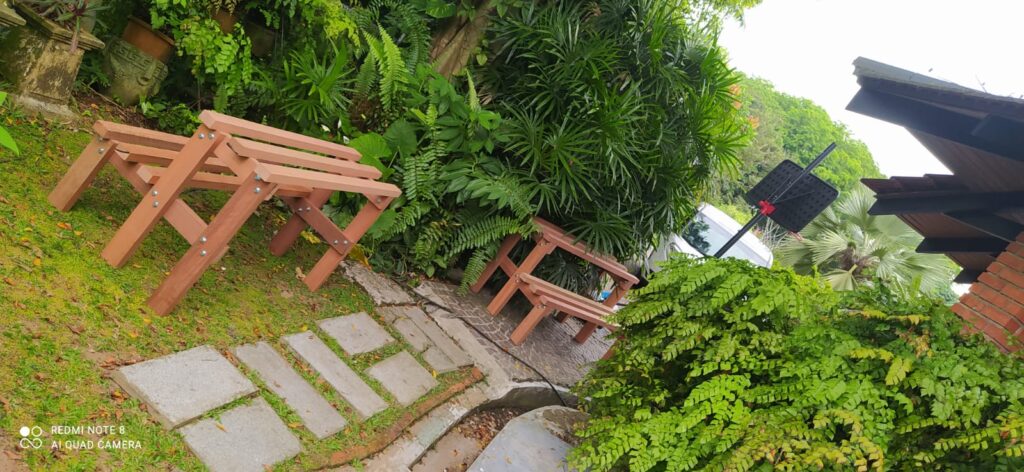 Why do people like our painting service?
Chance to choose your own paint quality: While many people prefer only top-notch paints like Nippon Paint, you can also choose from more bargain-priced offerings, which is great if you are on a strict budget, but still want to feature some new color to your living space..So, if you have to need any kind of Painting service, you can contact with us feel free.
Lots of experience: Handyman King Painting Best Painting Service has been in business for a long time, and their painting contractors are very experienced with every kind of painting job, no matter how big, or how small.
New customer discounts: When calling for new enquiries, new customers can get a 10% discount on selected services, making this a great company to call if you're looking for a deal.
High quality painting products: The company uses Nippon Paint and Dulux for most jobs both brands are very famous for their high-quality, durable products that provide a long-lasting, beautiful color.
Total satisfaction guarantee: We take customer loyalty and satisfaction very seriously if you ever have a problem with their service or an issue with job performance, their team will try their very best to resolve your issue, and leave you a satisfied customer.
Excellent service: Your home care professionals will help you understand every part of the painting process through great communication, including pre-painting site inspections, preparation and precautionary measures to protect furniture, and post-painting warranties.
For these reasons our company is the best Painting Service Company in whole Singapore. So, if you have to need any kind of Painting service, you can contact with us feel free. We are sure that it will be very better experience for you.
Your Satisfaction, Our Priority
At siam -eng, client satisfaction is at the heart of everything we do. We take immense pride in the smiles our freshly painted spaces bring to our clients' faces. With a commitment to quality, professionalism, and excellence, we are your partners in transforming your space into a masterpiece.
Frequently Asked Questions
Furthermore, I was impressed by the team's commitment to safety protocols and cleanliness. They maintained a tidy workspace, which was especially important to me as I had concerns about the potential aftermath of a paint job.
Not only did they complete the project within the agreed-upon timeframe, but the precision and finesse with which they transformed the space were truly remarkable. The painters exhibited a keen eye for detail and a true passion for their craft.
The team at Siam Engineering displayed the highest level of professionalism and skill throughout the project. They were attentive to my requirements and preferences, ensuring that every detail was taken into consideration. The quality of their work speaks volumes about their dedication to delivering top-notch service.