Searching for Landscaping Service in Singapore? We're Professional Landscaping Service provide all kinds of service and repairs, we will work closely with you to achieve the standard
Siam Engineering Pte Ltd offers professional landscaping services in Singapore. Our team of experts is dedicated to transforming outdoor spaces into beautiful and functional landscapes. Whether it's for residential, commercial, or public spaces, we specialize in creating stunning gardens, vibrant green spaces, and sustainable outdoor environments.
Our comprehensive landscaping services encompass design, installation, and maintenance. We collaborate closely with our clients to understand their vision and preferences, ensuring that the final result aligns perfectly with their desires. Our experienced designers craft innovative and aesthetically pleasing layouts, while our skilled technicians bring these designs to life with precision and care.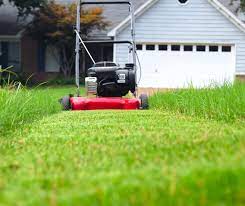 At Siam Engineering, we value environmental sustainability. We incorporate eco-friendly practices into our landscaping projects, utilizing native plants, efficient irrigation systems, and environmentally conscious materials. This approach not only enhances the beauty of the landscape but also contributes to the overall health of the ecosystem.
Whether you're looking to create a serene backyard oasis, a welcoming entrance for your business, or a vibrant public park, Siam Engineering Pte Ltd. is here to turn your landscaping dreams into reality. Contact us to learn more about our services and how we can elevate the outdoor aesthetics of your space.
Why choose Siam Engineering Pte Ltd for landscaping services
Expertise and Experience: Siam Engineering Pte Ltd. boasts a team of skilled professionals with extensive experience in the field of landscaping. Their expertise covers a wide range of landscaping techniques, designs, and concepts, ensuring that your project will be handled by knowledgeable professionals.

Customization: Every landscape is unique, and Siam Engineering understands this. They offer customized landscaping solutions tailored to your specific needs, preferences, and the environment. This ensures that your outdoor space reflects your vision and personality.

Diverse Services: Siam Engineering offers a comprehensive array of landscaping services, including design, installation, maintenance, and hardscape construction. Whether you're looking to create a serene garden, an inviting outdoor entertainment area, or a functional commercial landscape, they have the expertise to deliver.

Attention to Detail: Landscaping is all about the details. Siam Engineering takes pride in their meticulous approach, ensuring that even the smallest elements are given the attention they deserve. This results in a finished landscape that is not only visually stunning but also practical and durable.

Quality Materials: The quality of materials used in landscaping significantly impacts the longevity and aesthetics of the project. Siam Engineering sources high-quality plants, hardscape materials, and other landscaping components to ensure a long-lasting and visually appealing result.

Sustainable Practices: In an era where sustainability is crucial, Siam Engineering incorporates eco-friendly practices into their landscaping projects. They can design and implement features that promote water conservation, energy efficiency, and biodiversity.

Client-Centric Approach: Your satisfaction is a top priority for Siam Engineering. They maintain clear communication throughout the project, keeping you informed about progress and addressing any concerns promptly. This client-centric approach ensures a smooth and pleasant experience from start to finish.

Portfolio of Successful Projects: A reputable landscaping company should have a portfolio showcasing their past projects. Siam Engineering Pte Ltd can provide examples of their successful work, giving you a tangible sense of their capabilities and style.

Positive Reputation: Researching reviews and testimonials is essential when selecting a landscaping service. Siam Engineering has built a positive reputation within the Singaporean community, with satisfied clients attesting to their professionalism and quality of work.

Innovation and Creativity: Landscaping is an art as much as it is a science. Siam Engineering embraces innovation and creativity, pushing the boundaries of traditional landscaping to create truly unique and inspiring outdoor spaces.
Ultimately, choosing Siam Engineering Pte Ltd for your landscaping needs in Singapore means choosing a company with a proven track record, a dedication to quality, and a commitment to transforming your outdoor space into something exceptional.
Frequently Asked Questions